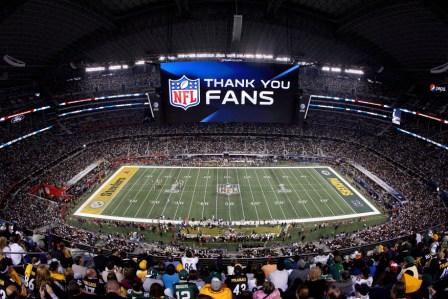 Posted by Josh Katzowitz
If you thought the NFL's biggest problem emerging from Super XLV was Seatgate and having to deal with about 1,200 upset fans whose tickets basically were irrelevant for the start of the game, the
Philadelphia Daily News
has a slightly different take on why the NFL could be in even more trouble than previously thought.
According to columnist Paul Domowitch, it wasn't just the fans who were screwed by the NFL. It was also the league's owners and executives, the halftime performers and, most importantly to the league's bottom line, the game's sponsors.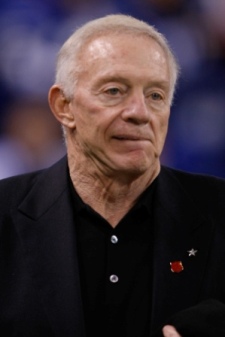 The newspaper writes that the A-list Tailgate party was an unmitigated disaster with some sponsors having to wait in line for more than two hours to get into the event. And that was if they could even figure out
where
they were supposed to go to get to the party.
Apparently, some of the executives who had to wait in line – including those for FedEx and Castor Motor Oil – have threatened to yank their sponsorship (though you'd have to think having their name associated with the NFL is worth a little more than a little inconvenience for one day).
The owners also were promised gift certificates to Dallas-area stores and the free use of limos, but when Rita Benson LeBlanc – the granddaughter of
Saints
owner Tom Benson and the heir to the team – arrived in Dallas, she was told that the limos were only for principal owners. That, to say the least, did not go over well with Benson.
Domowitch also goes on to describe how poor the sound system was for the halftime show and how league executives were upset they had to give up their seats in order to accommodate the fans who were displaced by the stadium's lack of preparation.
So, what does all of this mean? Domowitch explains:

To make a long story short, you can bet your DeSean Jackson Fathead that somebody, and maybe more than one somebody, is going to be thrown under the bus for the debacle in Texas 2 weeks ago.

If you're looking for likely fall guys, you can start with Eric Grubman, the league's executive vice president/business ventures, and Frank Supovitz, the league's senior vice president/events, who essentially were in charge of Super Bowl XLV, if you don't count the guy who owns the stadium they played the game in, Cowboys owner Jerry Jones. And Jerry's not going anywhere, except into seclusion. If Grubman's and Supovitz' names both still are on the league's staff directory in 4 months, I'll be shocked.
But despite all the problems, you can bet the Super Bowl, once again, will return to Dallas.
There's too much money on the table for the NFL not to return. Even with all the problems – in part because of the snow, the Metroplex's inability to deal with it and the distance between Dallas, Forth Worth and Arlington – the money is really the only figure that matters anyway.
For more NFL news, rumors and analysis, follow @cbssportsnfl on Twitter and subscribe to our RSS Feed .